RESULTS OF THE DOG SHOWS
Dog Shows – 2003 // Dog Shows – 2004 // Dog Shows – 2005 // Dog Shows – 2006 // Dog Shows – 2007
In the year 2007 - in his 5 years - Bronzo won in the all types of the Dog Shows
a titul Interchampion, the Beauty Champion of 8 countries and 2x Club Champions.
That is why I have decided to finished Bronzo's show career.
We will take a part in some interesting akcions for our pleasure in future.
For friendly meetings and a right "dogs"atmosphere and also for new inspiration.
My sweet Bronzo has been waiting for his new dog friend.
30.03.2012

IDS České Budějovice, CZ
veteran

excelent 1, BOV,
BIS Veterán I. place

Ing. Jarmila Jindřichovská, (CZ)
This IDS was the last Bronzo's Show.
The amazing result was a highlight of his show career.
My great thanks Bronzo!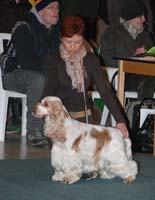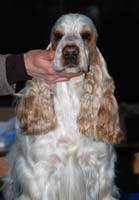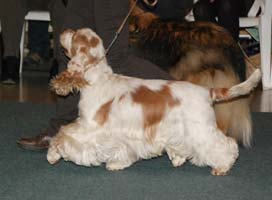 01.09.2012

Special Show Cocker Club, CZ
veteran
excelent 1,
Best veteran male
Sue Telford , (UK)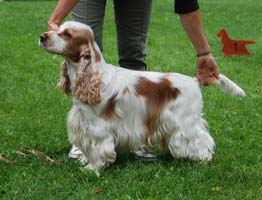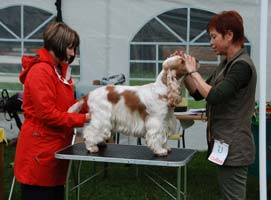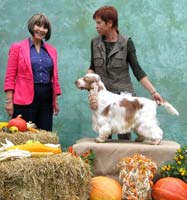 18.12.2011

II. Advent Cocker Club Show Brno, CZ
veteran
excelent 1,
Best veteran male
B. Banasiewicz, (PL)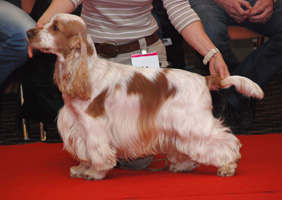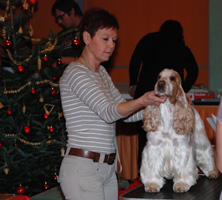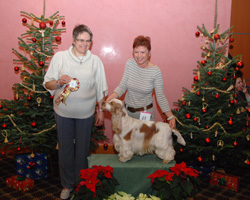 | | | | | |
| --- | --- | --- | --- | --- |
| 10.09.2011 | Special Dog Show KCHLS, CZ | veteran class | excelent 1, BOB veterán male | Tina Besvick, (UK) |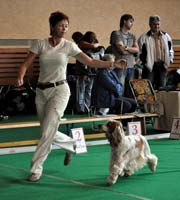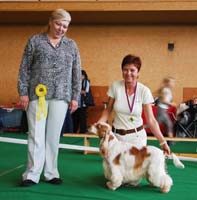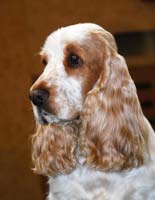 | | | | | |
| --- | --- | --- | --- | --- |
| 03.09.2011 | Club Cocker Show Slovakia, Báč, SK | veteran class | excelent 1, BOB veteran | David Shields (UK) |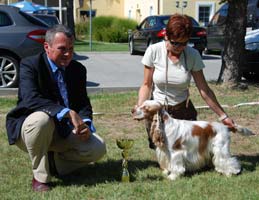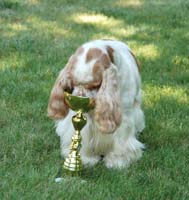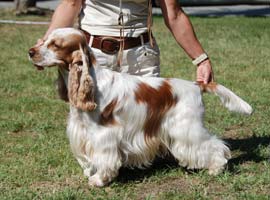 25.06.2011

IDS Brno , CZ
veteran
class
excelent 1, BOB veteran
BIS III veteran,
J. Jindřichovská (CZ)
Susanne Naprawnik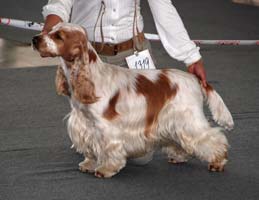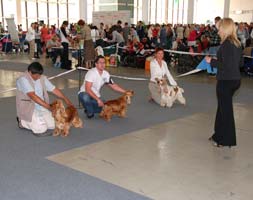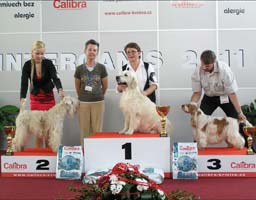 28.05.2011

Cocker Club Show, CZ
veteran
class
excelent 1, BIS veteran,
Keith Costello (UK)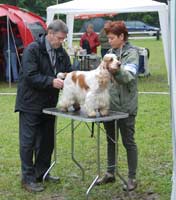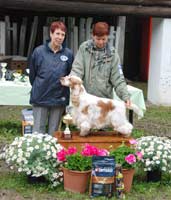 19.12.2010

Advent Cocker Club Show, CZ
veteran class
e

xcellent

1, BOB veteran,
Daila Rocchi (CRO)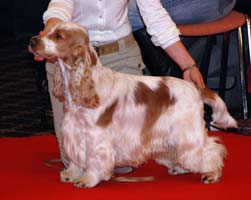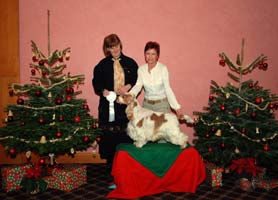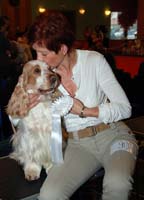 19.11.2010

World Cocker Show Nitra, SK
veteran class
e

xcellent

1, BOB veteran,
BIS veteran
Sue Shinkfield (UK)
Clyde Shaw (USA)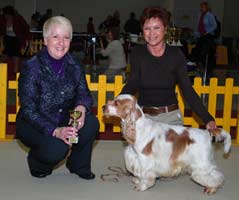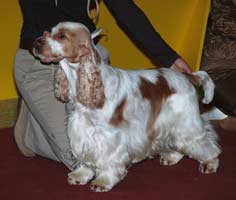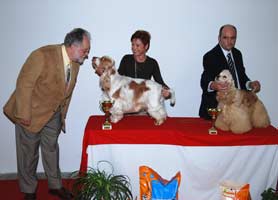 11.10.2009

World Dog Show Bratislava
working
e

xcellent

3
Shamil Abrakimov (RU)
31.05.2009

Club Show KCHLS Třeboň
working
e

xcellent

3
Penny Lester (GB)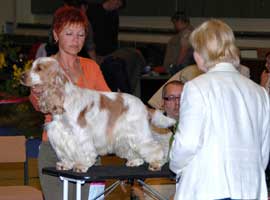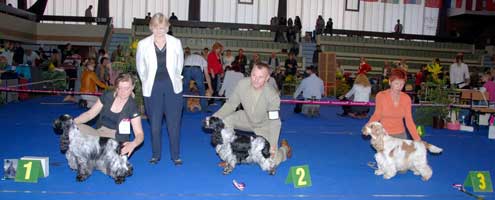 30.05.2009

European Spaniel Show Třeboň
working
e

xcellent

2, Res. CAC
Angela Hackett (GB)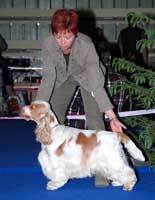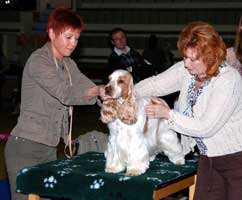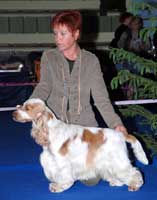 28.09.2008

IDS České Budějovice
champion
e

xcellent

1, CAC, CACIB
Peter Beyersdorf (D)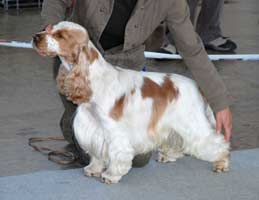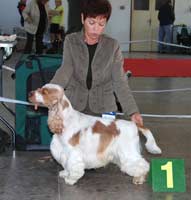 07.09.2008

Special Club Show KCHLS Brno
champion
e

xcellent

2, Res. CAC
David Shields (UK)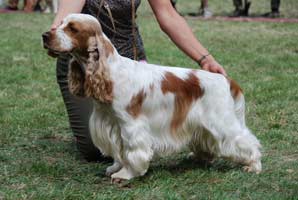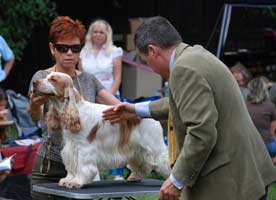 31.05.2008

Club Show KCHLS
champion
e

xcellent

1, CAC
Sue Young (UK)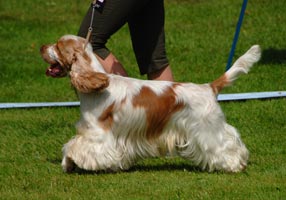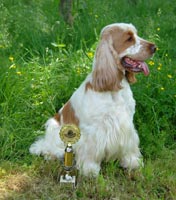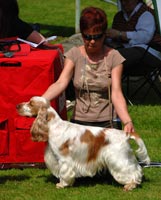 22.03.2008

IDS Praha
champion

excellent

1, CAC, Res. CACIB
Angie Hackett (UK)